Are you a caring and skilled caregiver?
Do you enjoy senior adults and helping others?
Perhaps you find purpose in attending to all the details of helping a senior with the non-medical aspects of daily living, like dressing for the day, going to appointments, and preparing meals.
Do you have some care-related experience?
If you are interested in caregiving, but just starting out, please contact us. We may be able to help you with licensing. More info on this at the end of this page. 😊
Perhaps you are looking for a great home care team?
What if you could work for a home care team focused on to getting things right for both the caregivers and the clients?
We are Beacon Home Care, and we are always looking to hear from caring and skilled caregivers.
When you work with us you can expect:
• A flexible schedule that allows you to attend school, help family, or plan a vacation
• Quick response from our office staff when something unexpected comes up with a client
• Health insurance and paid sick leave
If you are looking for a new agency, we'd be delighted to hear from you.
Please fill out the short application and we'll call you.
See what some our caregivers have to say about working
with Beacon Home Care below this application.
Don't just take our word for it.
Here a few of our current caregivers and what they say about being part of Beacon Home Care:
I've tried working with other agencies, but always prefer Beacon. I appreciate Beacon remembering us, caregivers, on our birthdays and other special occasions. The Staff are very nice and accommodating! Thank you for embracing me as part of the Beacon family.
— Glenda M., Caregiver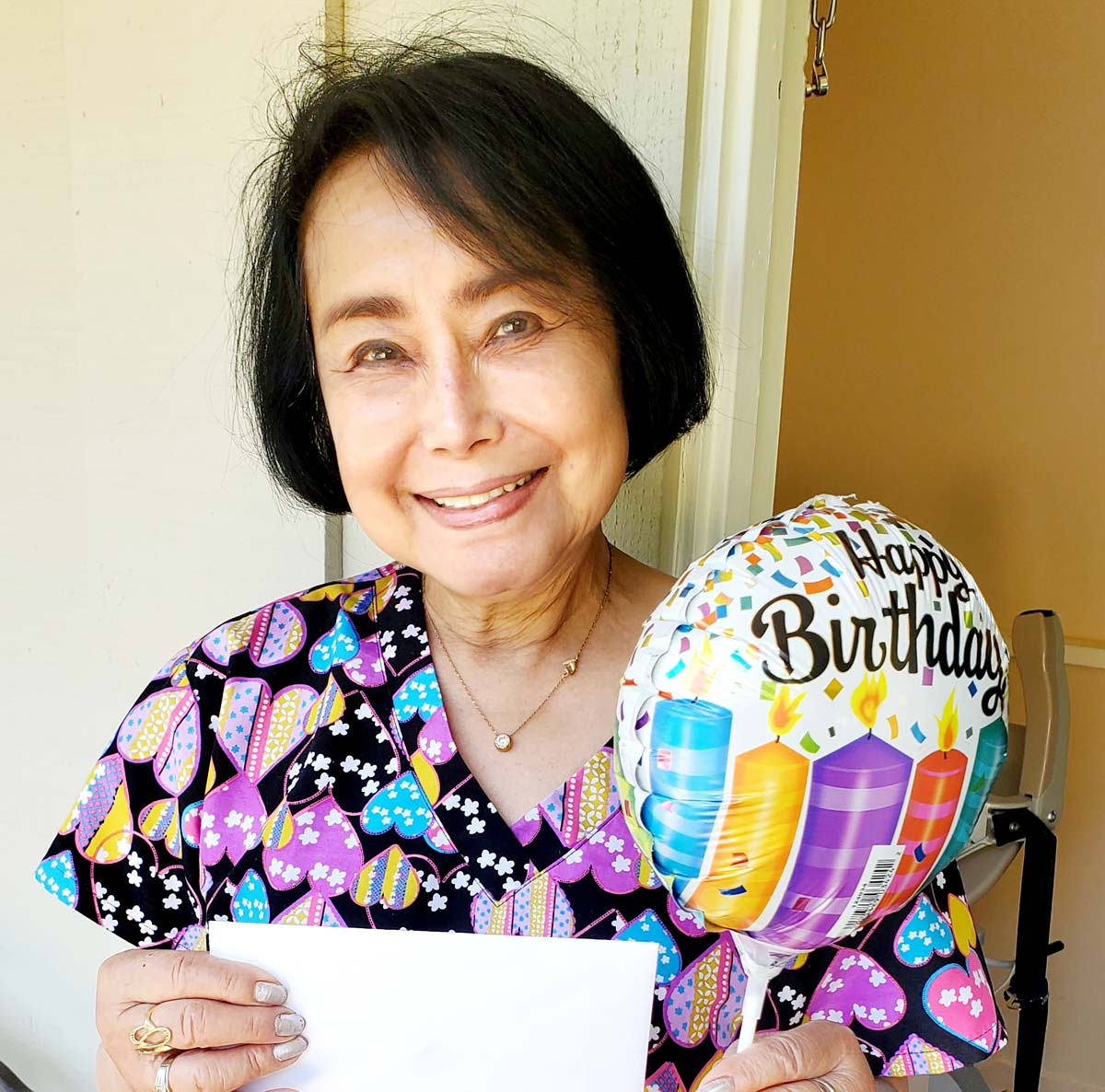 My 10 yrs. working for Beacon Home Care has been wonderful. I love everything about this company from the owner down to every last member of the office staff.
Eda E., Caregiver
I feel so at home and proud of working at Beacon Home Care where my caregiving capabilities are valued and appreciated! I sincerely appreciate the management like our sweet and accommodating Ms Mariecar and all of the Staff. When I need assistance, you are always there to help! The support is undeniably awesome!!!
Julieta G., Caregiver
I love Beacon because the staff here are nice, understanding, friendly and easy to talk to. I feel so lucky to be treated like family. Thank you again and God Bless ❤️❤️❤️
Vhennie T., Caregiver
I like working with Beacon Home Care because everyone is helpful, easy to contact, and pay is weekly. Thanks for everything.
Aisha A., Caregiver
Caring for people is a great privilege and a great responsibility. And it makes me happy to see seniors living a more contented and comfortable life. I greatly appreciate Beacon Home Care for the opportunity to assist people in need and to utilize my talents and compassion.
Eulogio A., Caregiver
We know that being a caregiver is a big responsibility and a lot of work.
We know work is better when you feel recognized, and you have fun people to work with.
We do our best to provide:
Careful matching between caregiver and client; we'll change your assignment if it's a poor fit
Opportunities for training
Individual recognition
Holiday parties
Other fun perks!
Please fill in this short application and we'll call you.
(If you filled it out before, you're all set.)
No license, no problem! We can help you with the process starting here.
Since we are a licensed home care organization, all of our caregivers must be licensed Home Care Aides (HCA's). If you are currently working, or have recently worked as a HCA or in Assisted Living, you can easily obtain your license.